Best Pizza on Long Island!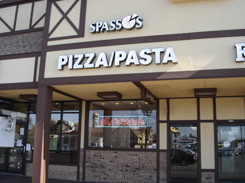 Spasso's of Wantagh has been an award winning pizzeria since 2004. Voted "Best Overall" in the Long Island Pizza contest , as well as Grandma Pizza on Long Island, Spasso's is the perfect place to visit for the perfect slice of pizza! Spasso's has also been selected to represent the United States in the World Pizza Competition in Milan, Italy in April of 2006. And if you are not in the mood for some of our award winning pizza recipes, then we a full menu of Italian specialties just waiting for you. Your hosts Joseph and Malina will make sure your dishes are prepared with only the finest ingredients and served to your liking. Relax with loved ones and friends in our friendly and inviting atmosphere. You'll enjoy a meal that you won't soon forget!

Student Specials
We have a fantastic student special Monday through Friday (except holidays) from 11:00 am to 2:30 pm.

Get 2 regular slices and a 16oz. fountain drink…….$3.75

OR

Get 2 Sicilian slices and a 16oz. fountain drink…..$3.95

Let Us Cater Your Next Event!!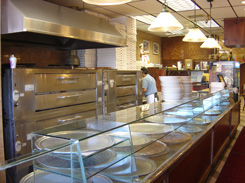 Spasso's would be honored to cater you next business or social event! We have an extensive menu of Italian favorites, as well as the best pizza on Long Island. Whether you are planning a child's birthday party, a sports celebration or just a simple business meeting, let Spasso's meet your catering needs. We deliver all orders with a $10.00 minimum. There is a $1.50 charge for deliveries. Call us today!

cheap nfl jerseys